Interactive Textiles
Website: https://theleadingzero.github.io/haid-interactive-textiles-workshop/
Please, note that you need to book your place at this workshop. See the workshop's website.
Room GC102
Organisers: Rebecca Stewart (r.stewart@imperial.ac.uk) – Dyson School of Design Engineering, Imperial College London; Sophie Skach (s.skach@qmul.ac.uk) – School of Electronic Engineering and Computer Science, Queen Mary University of London, UK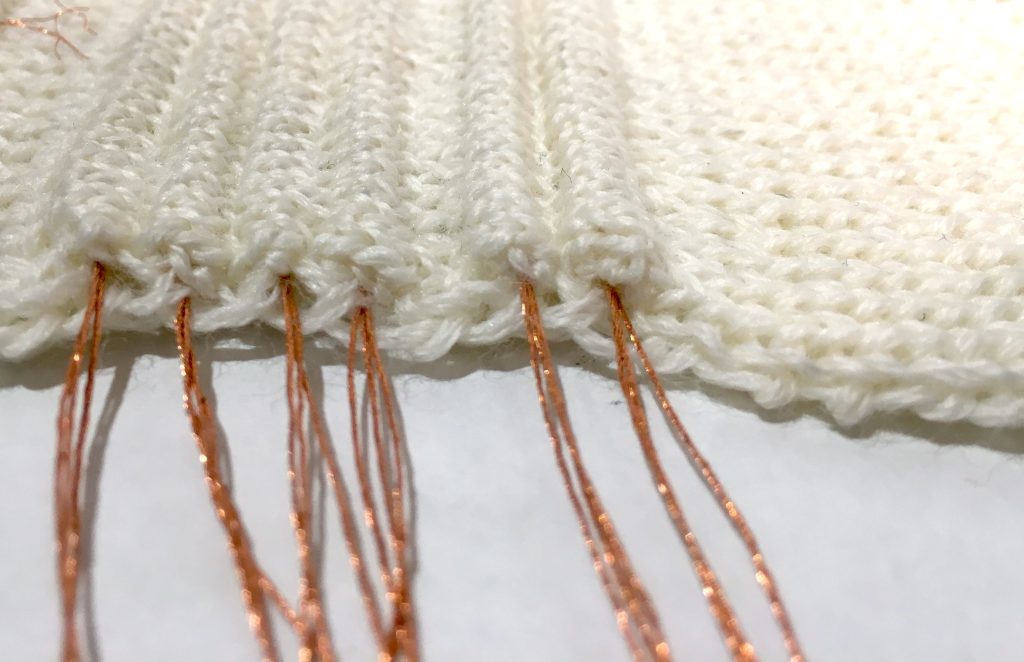 Abstract. Haptic interactions inherently need to consider the material that comes into contact with the user. These may be stiff materials such as plastics or metals, but it may also include deformable, soft materials like textiles. The emergence of electronic textiles (e-textiles) allows for sensing and actuating to be embedded into textile forms that can be integrated in clothing or act as a 'skin' for robots. Textiles however are not a homogeneous category of materials. Variations in construction and material composition can result in drastically different properties. This workshop will be a hands-on tutorial session covering the basics of textile design and e-textile sensor construction. Different kinds of conductive threads and fabrics will be presented and participants will get to make a series of e-textile sensors to take with them.
Designing consensual mediated social touch
Organiser: Dasha Kolesnyk, postdoc at Human Media Interaction group, University of Twente, Netherlands (d.kolesnyk@utwente.nl)
Room GC103
On-site workshop. No online attendance opt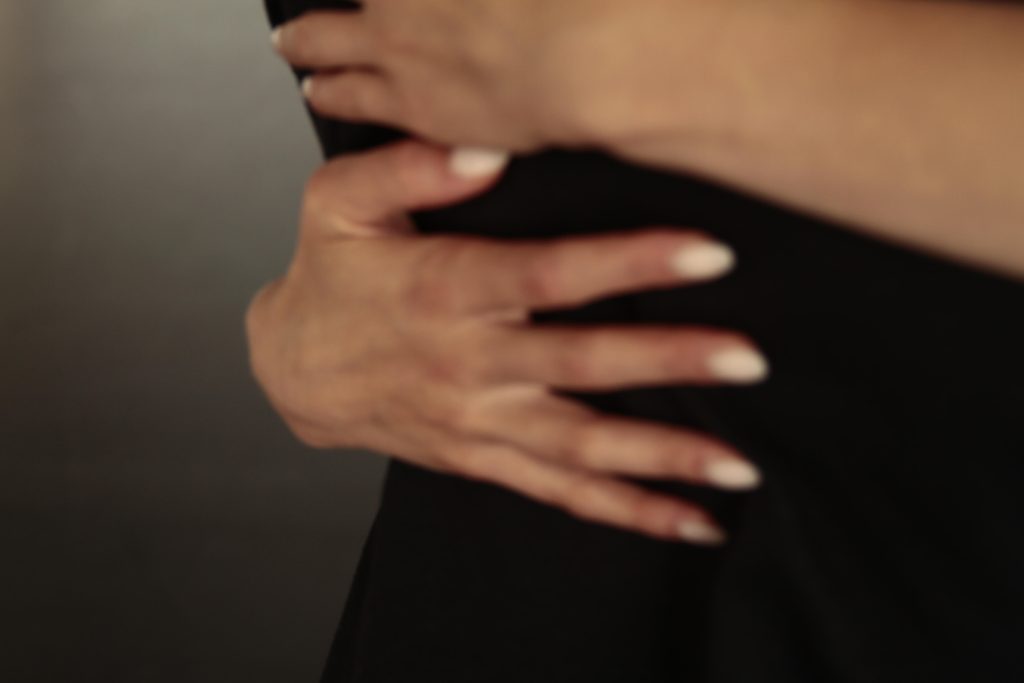 Abstract. Technology for mediated social touch allows people to touch and be touched over distance. Such technology can mitigate the challenges of physical and social isolation and offer additional ways to connect with loved ones far away. Yet, this technology still involves challenges. One of the ethical challenges is: when a person puts on a sleeve that squeezes their arm on demand of their communication partner, can we call such touch consensual? In direct offline social touch, people usually can see when someone is about to touch them, and have a variety of options to accept or reject the touch. When the touch is not desired, people can reject it by moving away, stopping the hand that is reaching towards them or verbally asking to not perform the touch. In mediated social touch, possibilities for touch rejection at every given moment are still limited. I believe that we need mediated social touch technology that includes a mechanism for consent for EVERY touch. This workshop invites you to play with various ways in which audio signals can be used to design mediated social touch that is consensual. [Photo by An3]
Imagining the Role of Haptics in Future Smart Assistant Technologies
Website: https://hapticsmartassistants.github.io
Online only workshop.
Organisers: Pascal E. Fortin, École de Technologie Supérieure, Canada (pascal.fortin.3@ens.etsmtl.ca);
Vincent Levesque, École de Technologie Supérieure, Canada (vincent.levesque@etsmtl.ca); Christian Frisson, SAT Metalab, Montreal, Canada.
Abstract. Despite their widespread adoption, smart assistant technologies have not evolved significantly in the last decade from an interaction perspective. Indeed, a user explicitly formulates a request, today using their voice, and the system attempts to respond to the user's demand. We believe that haptics have the potential to drastically shift how we interact with smart assistant technologies by offering rich, private and social interaction opportunities. In this workshop, we aim to bring together experts from both auditory and haptic interaction design to 1) exchange on how the subtleties of haptics could be employed to address limitations of speech-based smart assistant technologies, and 2) collaboratively imagine what it would mean to live with a general purpose purely haptic smart assistant. Through a series of short presentations and interactive explorations of these two core topics, we hope to build a unifying research agenda, share ongoing work and most importantly encourage collaborations in this nascent research space.
Prototyping audio haptic applications with the Bela platform
Organisers: Andrew McPherson, Queen Mary University of London, UK; Adan L. Benito, Augmented Instruments Ltd, UK (a.benitotemprano@qmul.ac.uk)
Room GC103
Onsite workshop. No online option.
Welcome to the Bela tutorial at the 11th International Workshop on Haptic & Audio Interaction Design. This hands-on workshop introduces the possibilities of using Bela, an embedded maker platform for responsive audio and sensor processing, as a tool for building and prototyping low-latency audio and haptic applications. We will explore different interactions using sensors ranging from buttons to capacitive touch, together with audio exciters (transducers) and vibration motors and introduce a few useful features of the platform during the process, such as the integrated IDE with examples and documentation and the on-board oscilloscope and GUI tools.
Bela kits, breadboards, sensors and electronics will be provided for use during the workshop. Participants should bring their own laptop (no specific OS required) with one free USB-A available to connect the Bela kit and a pair of headphones.
Materials for this workshop will be available at github.com/BelaPlatform/haid_workshop_2022.
If you would like to participate, please apply for registration here (limited places available). Attendees need to be registered for the HAID Workshop, registration to the Bela tutorial will be included in the registration costs.